ZASP Automatic Rising Bollards Series 
Installation drawing of drain mode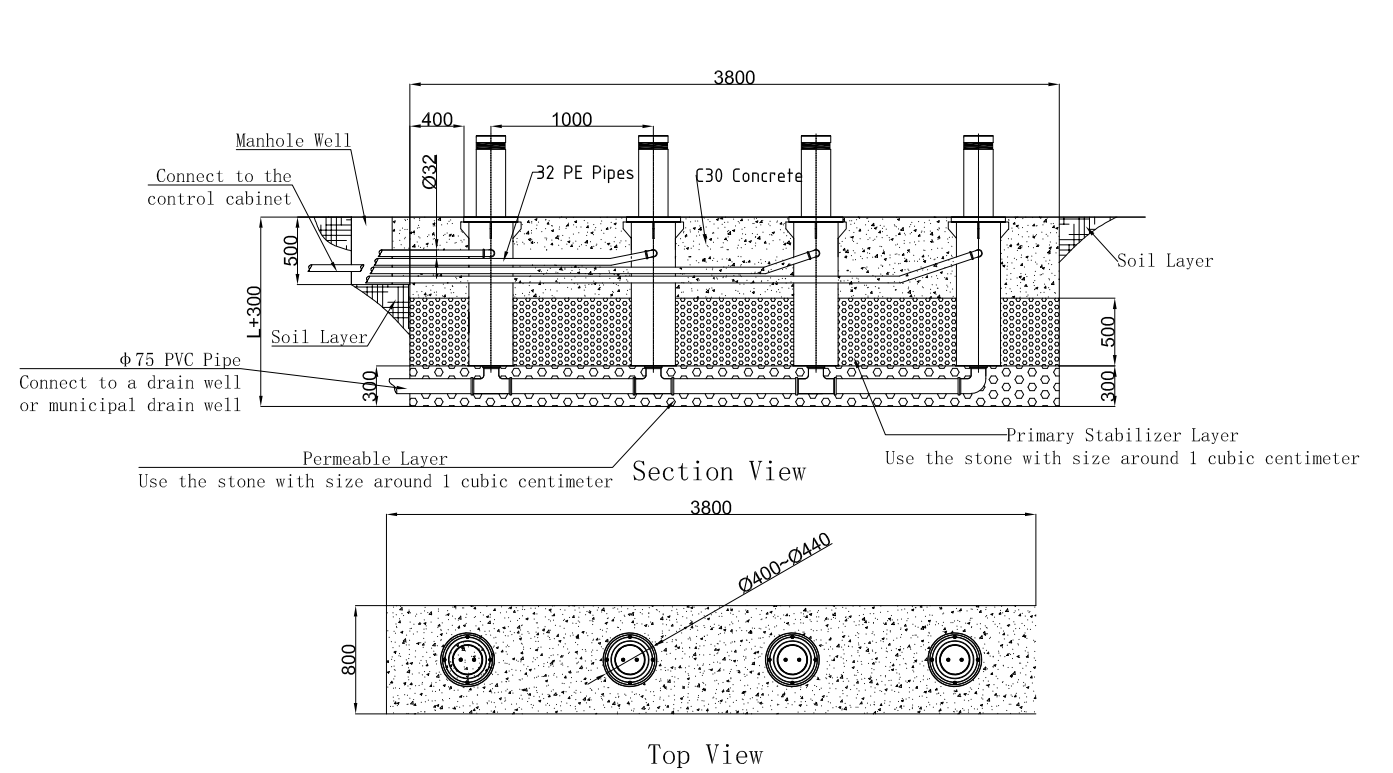 Installation drawing of water seepage mode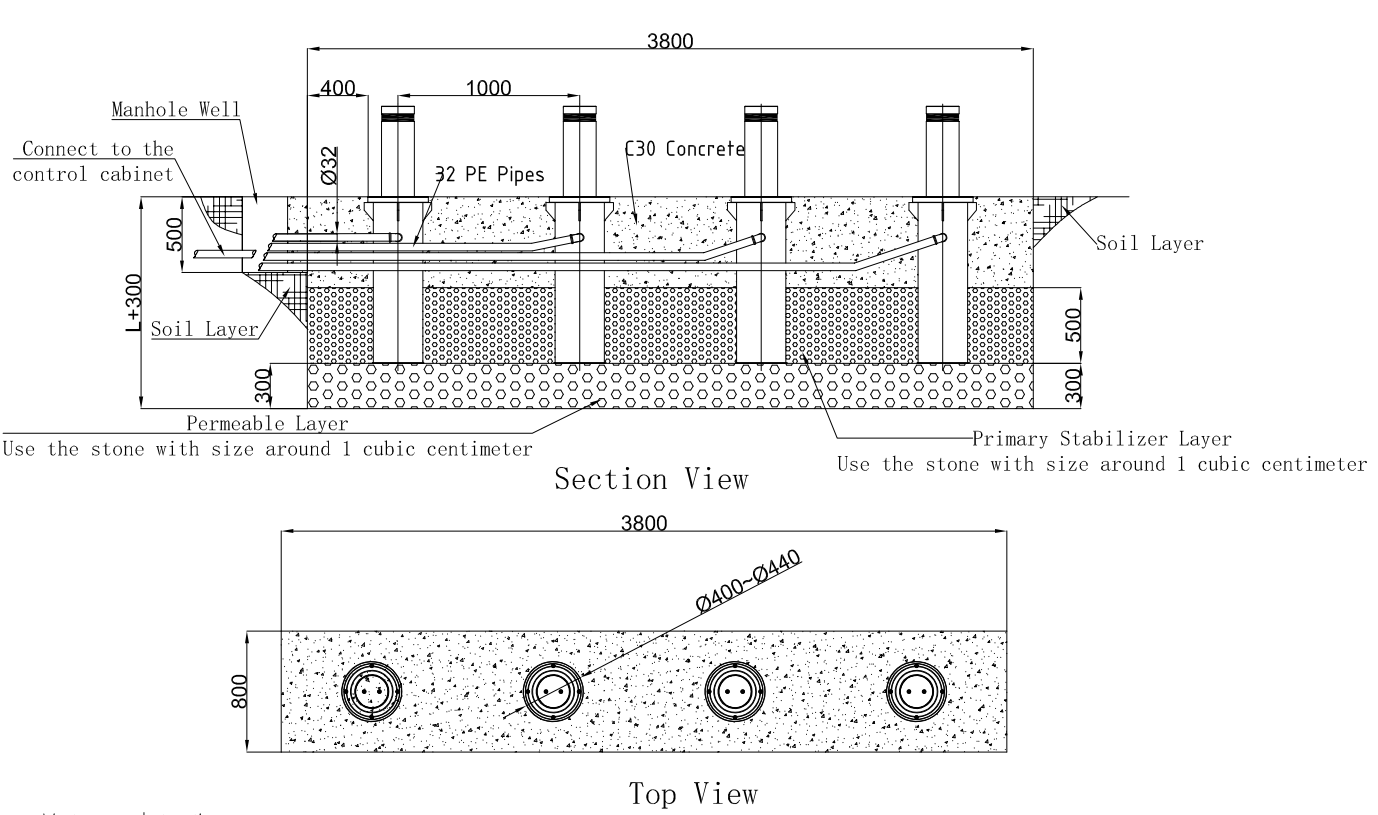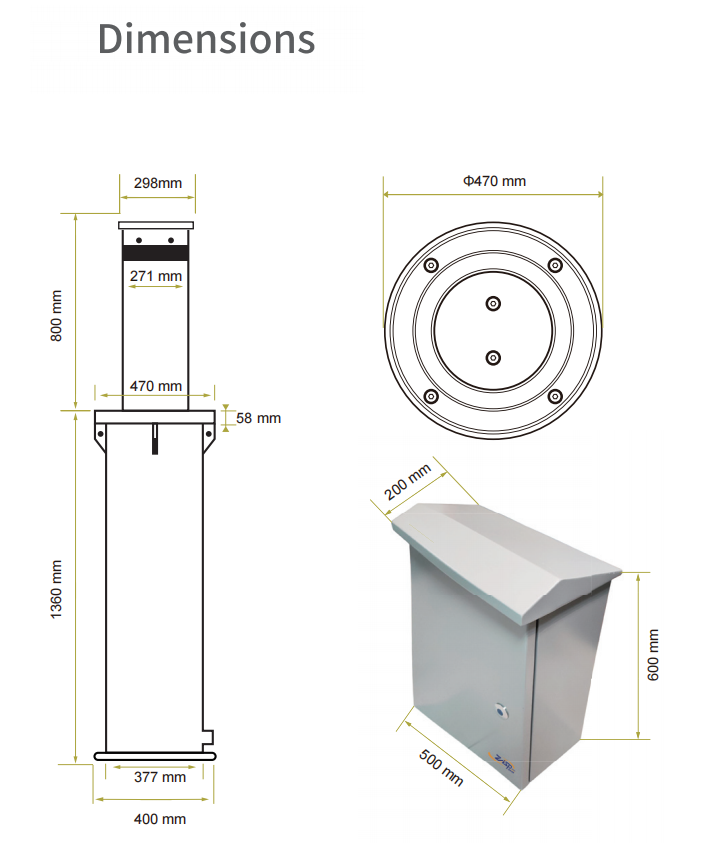 ● Product Dimension: φ470×H1360mm
● Bollard diameter: 271mm
● Bollard thickness: 10mm
● Height above ground: 800mm
● Rising time: 3~5s
● LED light: Yes
● Protection level: IP68
● Working temperature: -40℃ ~ +70℃
● Material: 304/316 Stainless Steel, Q235 Carbon Steel
● Color: RAL Color Optional
● Designed & Manufactured According To K4/M30 Standard
HA301-800 Automatic Rising Bollards are ZASP new products in the end of 2020, which is designed and manufactured according to 7200KG/48KmH (M30/K4) standard.
This type of cylinder made by 304/316 stainless steel or Q235 steel with RAL color powder coated for customer selections.Intercept height 800mm, diameter 271mm and thickness 10mm with 3~5s fast rising speed.
What are automatic bollards? Automatic rising bollards are suitable for high-frequency, high-security vehicle access sites. Especially for the government buildings, airports, military bases, nuclear power station etc. The hydraulic integrated automatic bollard adopts built-in hydraulic drive unit, which integrates the hydraulic drive system with the oil cylinder. One hydraulic drive unit is installed in each bollard, eliminating the need to install an outdoor hydraulic drive system and lay hydraulic oil pipes. It reduces the risk of hydraulic pipe leakage and improves the synchronization of bollard operation.