Introduction:
Hydraulic Security Bollards is a kind of automatic bollards powered by hydraulic machine, also known as automatic rising bollard, retractable bollards, mainly used for safety anti-terrorism and access restriction, etc. Automatic Traffic Bollards are available in a variety of operational configurations and aesthetic appearances to best suit the needs of customers. Hydraulic Security Bollards are also the main equipment of automa hydraulics bollard manufacturers and are generally used in places where landings and takeoffs are more frequent and where there is a certain security force around. For example, parking lots, schools, government and embassy entrances, subways, airports, power plants, gas stations, prisons, banks and other areas that require high-level security.
● Dimension: φ400×1150mm
● Bollard diameter: 217±1mm
● Bollard thickness: 6±1mm
● Height above ground: 600mm
● Rising time: 3.8s
● LED light: Yes
● Protection level: IP68
● Working temperature: -40℃ ~ +70℃
● Material: 304 stainless steel
● Color: customized
Hydraulic Security Bollards HA104 series is automatic bollard system for to control traffic. Automatic traffic bollards integrated hydraulic ram inside, compare to traditional rising bollard with hydraulic power unit, Hydraulic Security Bollards HA104 has easy installation, save budget, after-sales easy maintenance several advantages, connect with control system and main power could work then.
HA104 Automatic Bollards cylinder material is 304 stainless steel , assure corrosion and rust resistance. HA104 Cooperated with SGS company, HA104 hydraulic security bollards passed series of performance tests to guarantee bollard stable work ability, including continues 5000 lifting test, IP68 water proof and dust proof test, temperature test etc. According to different types, equipment lifting time could range from 3 until 5 seconds. Automatic traffic bollards with emergency release system, power outage or other emergencies, HA104 Automatic Bollards can be artificially lower, release vehicles.
Hydraulic Security Bollards are suitable for high-frequency, high-security vehicle access places. Applied to the district, pedestrian street, parks, scenic areas, schools, fire exits, squares, car parks and other areas.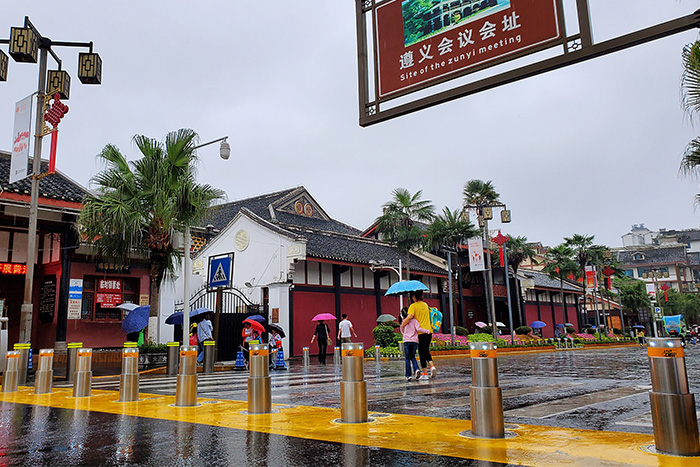 Features of Hydraulic Security Bollards
1. Our Hydraulic Security Bollards are made of strong steel, with durable and anti-collision characteristics.
2. The body of Automatic Bollards have a reflective configuration, so as long as there are vehicles present, Automatic bollards can be easily found to avoid unnecessary trouble.
3. Automa Hydraulics Bollards can be flexibly lifted, so it is your flexible solution.
4. Automatic Bollard System can provide safety for pedestrians and vehicles.